Poultry enthusiasts in South Dakota can revel in the multitude of poultry shows occurring throughout the year, celebrating an impressive array of chicken, duck, and turkey breeds.
Each show, fervently organized by committed poultry aficionados, showcases meticulously groomed birds with vibrant plumage and commendable temperaments. These shows facilitate camaraderie among breeders, offer breeding insights, and amplify knowledge on bird health.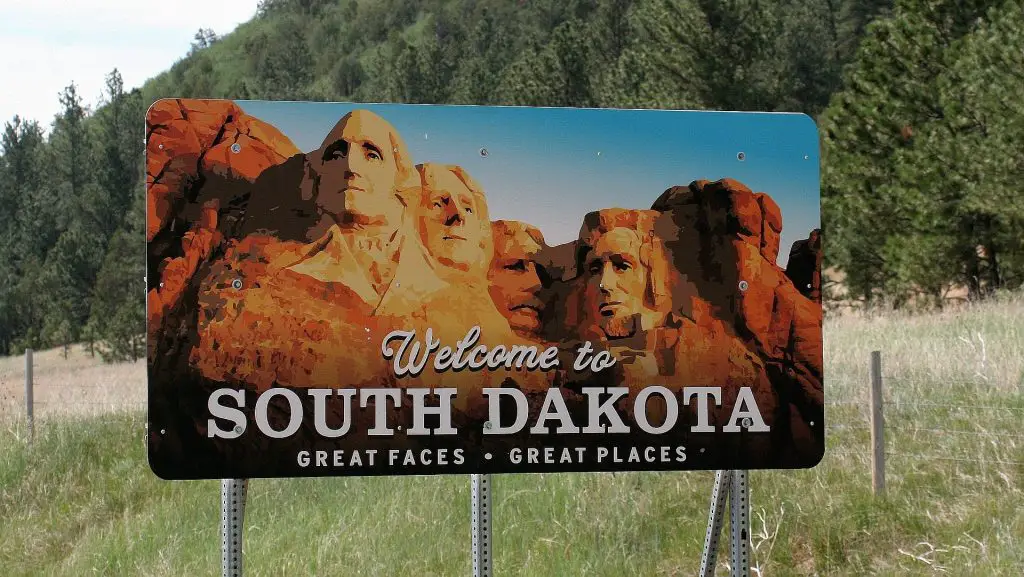 Demonstrating significant strides in breeding standards, they provide a compelling platform for the poultry fraternity to thrive.
Whether novice or experienced, anyone passionate about poultry is delighted in the shared reverence of these winged marvels in South Dakota's poultry shows.
Annual Poultry Shows and Fairs in Southeastern South Dakota
Sioux Empire Fair Poultry Show (Sioux Falls, Minnehaha County, SD)
Sioux Falls, a metropolitan haven located in the heart of Minnehaha County, South Dakota, is renowned for its rich culture, captivating parklands, and the majestic Big Sioux River. Among its notable offerings, however, one standout is the annual Sioux Empire Fair held every August.
As a poultry enthusiast, you can revel in the rich and diverse exhibit of feathered wonders, making the Sioux Empire Fair an absolute must-experience event. Picture row upon row of avian splendor – turkeys, chickens, ducks, and geese, each vying for the coveted prizes in a stunning array of breeds, plumage colors, and shapes.
Aside from poultry, there are also incredible feats of strength and courage at the grand rodeo, exhilarating carnival rides, and classic Midwestern dishes tantalizing palates.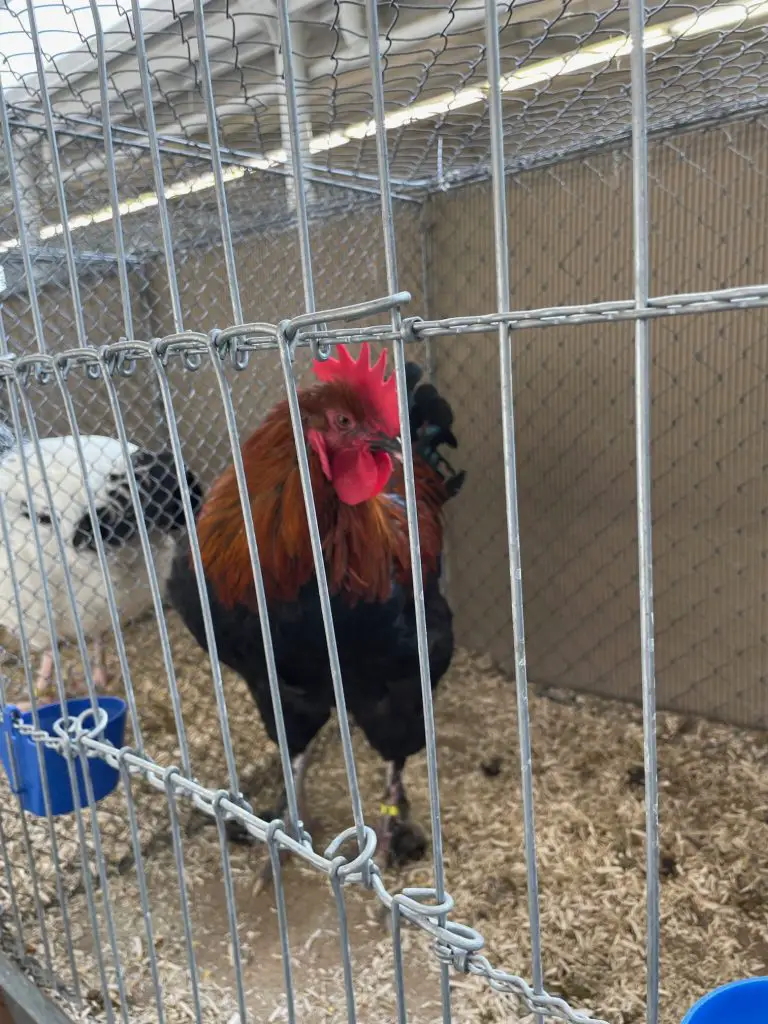 Not forgetting the ever-popular 'Empire of Arts', showcasing local artisan talent and the passionate pursuit of creativity, all embraced by the cultural spirit of Sioux Falls.
However, the palpable excitement tends to peak again as the fairgrounds witness the high anticipation for the annual poultry contest.
This heart of the fair enthralls poultry enthusiasts, judges, and spectators, creating an immersive, communal experience focused on appreciation and camaraderie.
The Sioux Empire Fair is undoubtedly a beacon of cultural fascination and amusement in Sioux Falls. While the event captivates everyone's attention, for poultry lovers, it's more than just a fair; it is a rendezvous point that appreciates, showcases, and encourages their passion in an unrivaled way.
Davison County 4-H Poultry Show (Mitchell, Davison County, SD)
Held every July, this beloved event showcases the very best of local agriculture, including some of the most stunning and well-bred chickens, ducks, and other birds you'll ever see. For poultry enthusiasts, there's nothing quite like the excitement and unique experience of the Davison County 4-H in Mitchell, South Dakota.
Whether you're a seasoned pro or a newbie to the world of poultry raising, the Davison County Fair has something for everyone. From impressive showings of heritage breeds to fun competitions for young poultry enthusiasts, this fair is a great opportunity to connect with like-minded people and experience the joy of raising your own feathered friends.
But that's not all – the Davison County 4-H is also a fantastic way to learn more about the rich agricultural history of Mitchell and the surrounding area.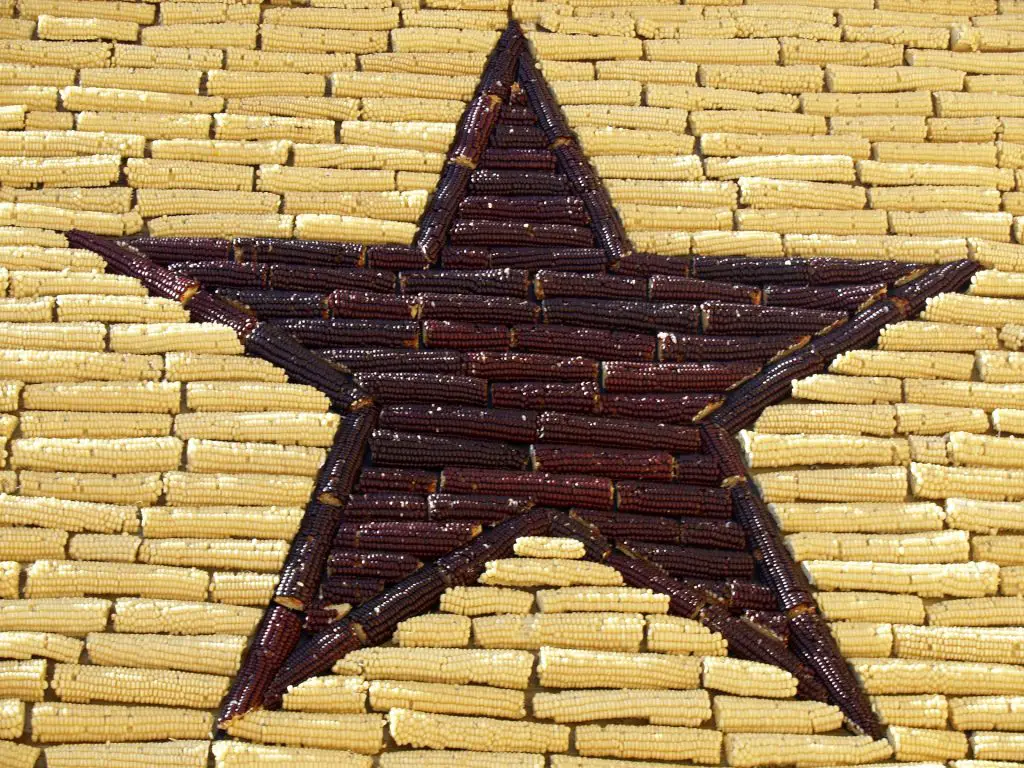 With plenty of vendors, exhibits, and educational displays on hand, you'll come away with a deeper appreciation for the hard work and dedication that goes into producing the amazing variety of fresh, local food that South Dakota is famous for.
Turner County Fair Poultry Show (Parker, Turner County, SD)
Every August, the beautiful small town of Parker in Turner County, South Dakota, springs to life as it proudly hosts South Dakota's longest-running county fair, the Turner County Fair. The unbridled excitement engulfs not only the local community but poultry enthusiasts from far and wide, turning the otherwise tranquil Parker into a vibrant social hub.
Entering the fairground, one is immediately captivated by the earthy aroma of roasting corn, a gastronomic precursor of the much-anticipated annual celebration.
Rooster calls, and melodious chirping punctuates the air, pulling the attendees toward the star attraction – the poultry exhibits. Rows of carefully selected specimens from breeders across the state offer a feathery pageant, rich with color and sound. Hens, roosters, turkeys, and ducks commanding admiration.
The highlight of the event is undoubtedly the Poultry Show, an elegant showcase that adds prestige to the county fair. Observers revel in the distinct clucks and calls, becoming connoisseurs as they appraise each contestant with eager anticipation.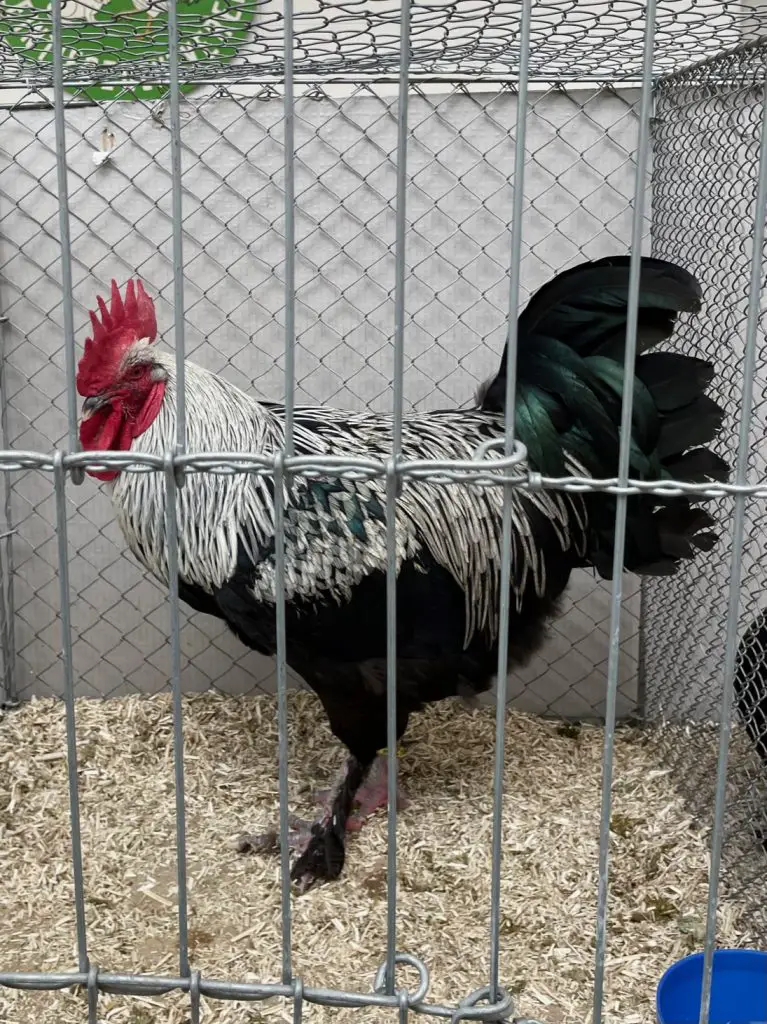 Pride, satisfaction, and jubilance characterize this extraordinary gathering as local enthusiasts bond over shared passions.
Turner County Fair is an authentic portrayal of community spirit and shared love for our feathered friends. To participate is to immerse oneself in a century-old tradition, experiencing firsthand the excitement that defines the heart and soul of Parker.
Clay County Fair Poultry Show (Vermillion, Clay County, SD)
Every August, the charming town of Vermillion in Clay County, South Dakota, is set aglow by the distinctive spectacle of the Clay County Fair. This engaging extravaganza fosters not just joy but also unity amongst community members, along with inviting the passionate poultry enthusiasts excitedly marked on their calendars months in advance.
Against the idyllic backdrop of the meandering Missouri River, the Clay County Fair encapsulates an atmosphere replete with joviality, charm, and inherent excitement.
What distinguishes this county fair is not only the extensive diversity of poultry on display, from domestic to rare species but also the depth of expertise and passion demonstrated by each exhibitor.
Amid the intriguing exhibits and lively conversations, one can gain invaluable insights into poultry farming, health management, and genetic preservation.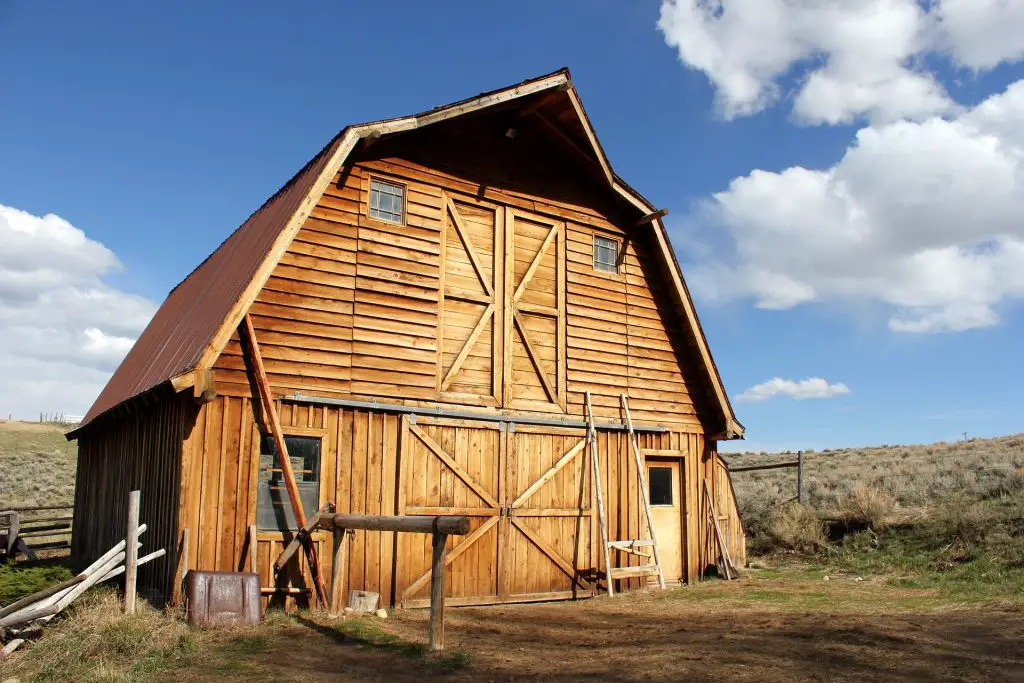 Furthermore, it showcases the fusion of innovation and tradition, with demonstrations incorporating state-of-the-art technology to preserve and optimize poultry husbandry practices.
With the harmonic hum of academic energy from the neighboring University of South Dakota providing a fitting soundtrack, the Clay County Fair unfailingly embodies a unique poultry pageantry of unforgettable encounters and a celebration of nature's intricate avian artwork.
Yankton County Fair Poultry Show (Yankton, Yankton County, SD)
In the vibrant community of Yankton County, the Yankton County Fair offers an enriching fusion of agricultural celebration and cultural splendor, providing an authentic testament to the area's timeless traditions and captivating natural beauty.
Located in Yankton, the verdant expanses of South Dakota offer a picturesque backdrop to this celebration of the year's harvest and livestock exhibitions, particularly focusing on poultry.
An epicenter of activity and enjoyment every August, the Yankton County Fair promises the ultimate confluence of thrill and tranquility, culture, and comradery.
For the poultry enthusiast, the fair offers an unparalleled platform to engage with local, regional, and national breeders, showcasing an extensive array of domesticated birds. Notable examples range from Rhode Island Reds to Barnevelders, thereby presenting opportunities to explore the diversity, uniqueness, and allure of each species.
Connoisseurs may revel in comprehensive educational forums where acclaimed experts shed light on vital elements encompassing breeding techniques, feed variations, bird health, and strategies for competition success.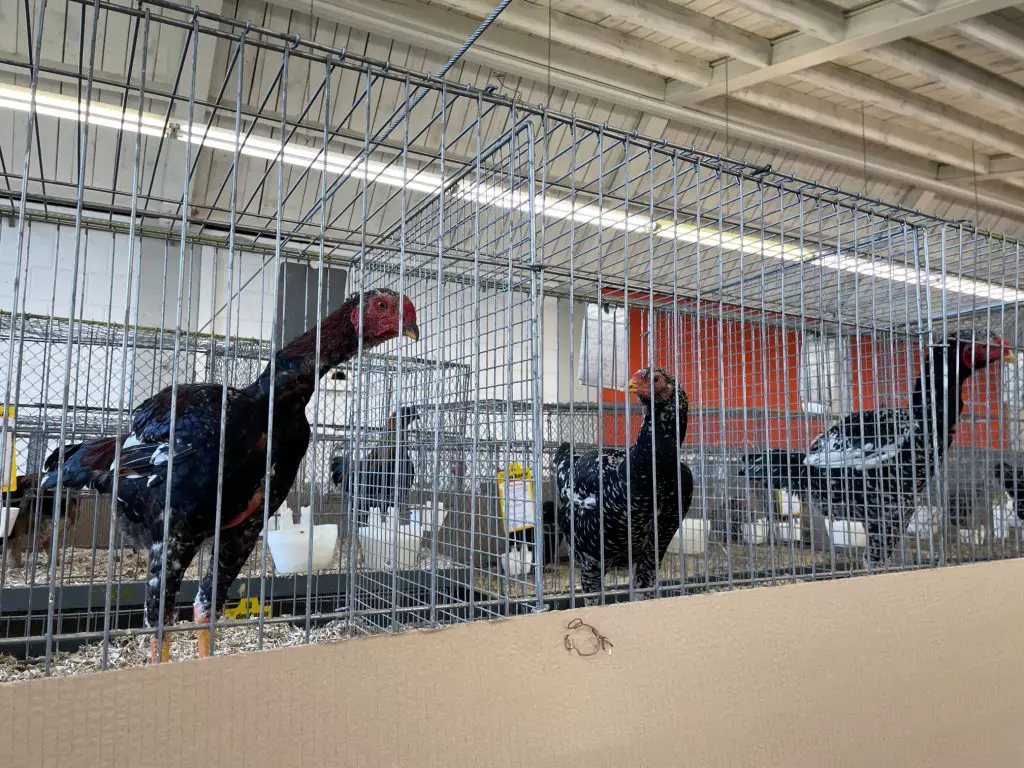 Attendees also enjoy spirited competitive exhibitions wherein the intricate plumage, sturdy stature, and impressive pedigree of numerous fowls take center stage, leading to a display of distinctive, vibrant poultry of top-notch quality.
Amid the enchantment of the Yankton County Fair, visitors also delve into an abundance of carnival games, exquisite cuisine, artistic displays, and compelling live performances, supplementing the poultry admiration with additional dashes of jubilation.
This fair symbolizes an extraordinary assemblage of captivating experiences in a setting brimming with rustic charm, camaraderie, and bliss, waiting to be explored each passing August.
Annual Poultry Shows and Fairs in Northeastern South Dakota
South Dakota State Fair Poultry Show – (Huron, Beadle County, SD)
Huron, nestled in the heart of Beadle County, South Dakota, proudly plays host to the exhilarating South Dakota State Fair every summer. Known for its splendid blend of urban excitement and rural tranquility, Huron unfolds an awe-inspiring mosaic of educational, agricultural, and cultural festivities at the State Fair.
As a poultry enthusiast, your senses will be tingled as you step into the grand world of poultry showcasing at the State Fair. From the distinctive crowing of roosters and cooing of hens to the squawking of rare birds, the fair represents an avian symphony in perfect harmony.
At this carnival, the highlight for many are the poultry exhibitions and competitions. These showcase a diverse array of exquisite, locally bred fowls.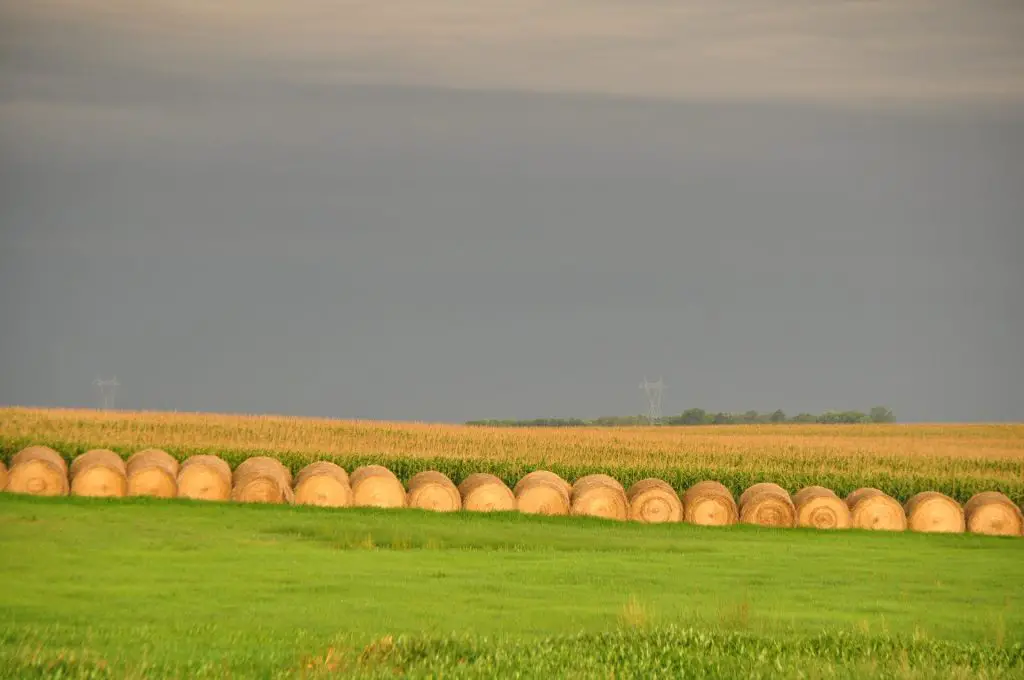 Every corner tells a unique story, with each bird, be it a robust Rhode Island Red or a peppy Polish, being a source of intense pride for their breeders.
Visiting the South Dakota State Fair in Huron, you'll not only indulge your poultry passion but also become a part of the county's vibrant community and cultural life.
Brown County Fair Poultry Show (Aberdeen, Brown County, SD)
The Brown County Fair, hosted annually in Aberdeen, South Dakota, is an exquisite spectacle of communal celebration that delivers excitement and thrills unique to its traditions. Every August, poultry enthusiasts, amongst others, gather here to share, appreciate, and indulge in their love for all things feathered.
The electric energy that encompasses the fair is palpable, and the enthusiastic interactions foster an atmosphere of amicability and shared interests.
This rural extravaganza allows patrons the unique opportunity to exhibit their poultry, delighting in the glory of these fascinating creatures.
From colorful chickens and strutting turkeys to dignified ducks, a splendid showcase awaits at the poultry barn. The showcasing and competitions stir anticipation and zeal among attendees.
Children learn to respect and love these wonderful creatures, while older poultry lovers deepen their understanding and expand their knowledge. The event bolsters local businesses and creates an enriching environment that encapsulates the community's essence.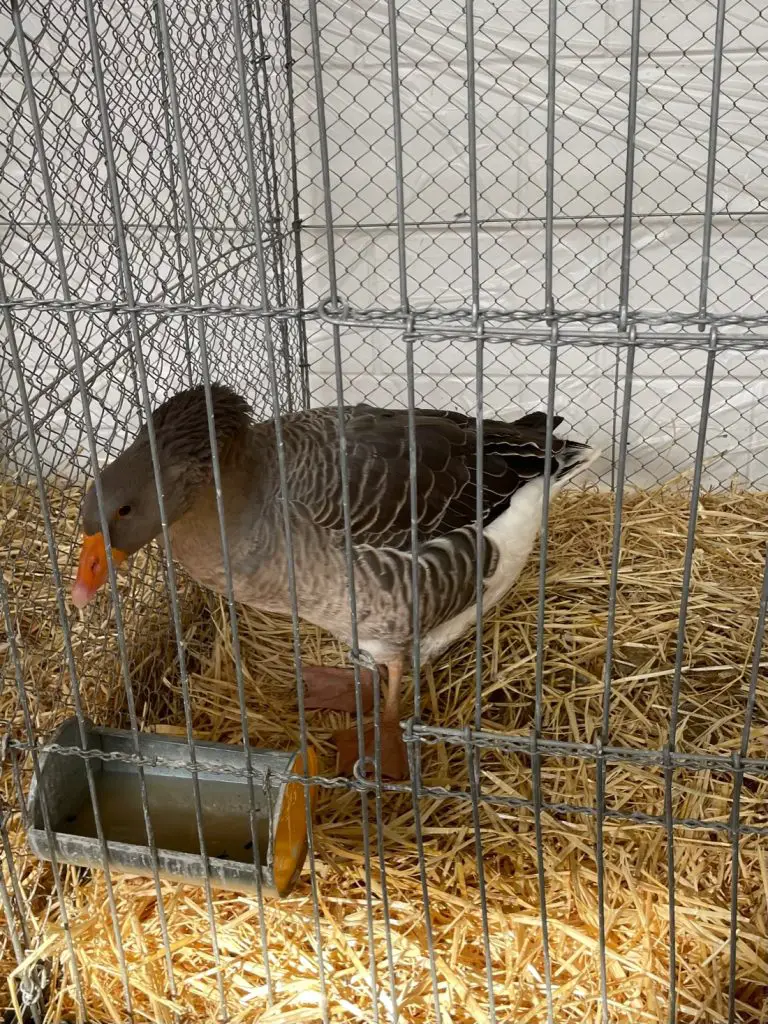 Participating in the Brown County Fair is more than just attending an event – it's about engaging with your community, fostering connections, learning, and cherishing these experiences. It embodies the charm of Aberdeen, radiates an air of excitement and celebration, and reminds us of our shared love for the earth's magnificent creatures.
Annual Poultry Shows and Fairs in Western South Dakota
Custer County Fair Poultry Show (Hermosa, Custer County, SD)
The Custer County Fair in Hermosa, South Dakota, truly embraces the harmonious balance of nature and civilization. It ignites excitement like no other event in this small town, offering a distinctive, vibrant spectacle of unique culture and deep-rooted traditions.
Each year, every August, it brings together a diverse mix of attendees from every corner of the state and beyond. It invites poultry enthusiasts particularly to witness the traditional events associated with this community-led fiesta.
Delving deep into the rural charm, the poultry exhibitions held at the fair are quite exhilarating. With breeds ranging from the ordinary to the exotic, it forms an unforgettable spectacle for enthusiasts and newcomers alike.
Whether one enjoys a wide variety of birds for their fascinating traits or the amazing colors they flaunt, the displays offer the excitement of not just seeing but also discussing and learning about the peculiar characteristics of these captivating creatures.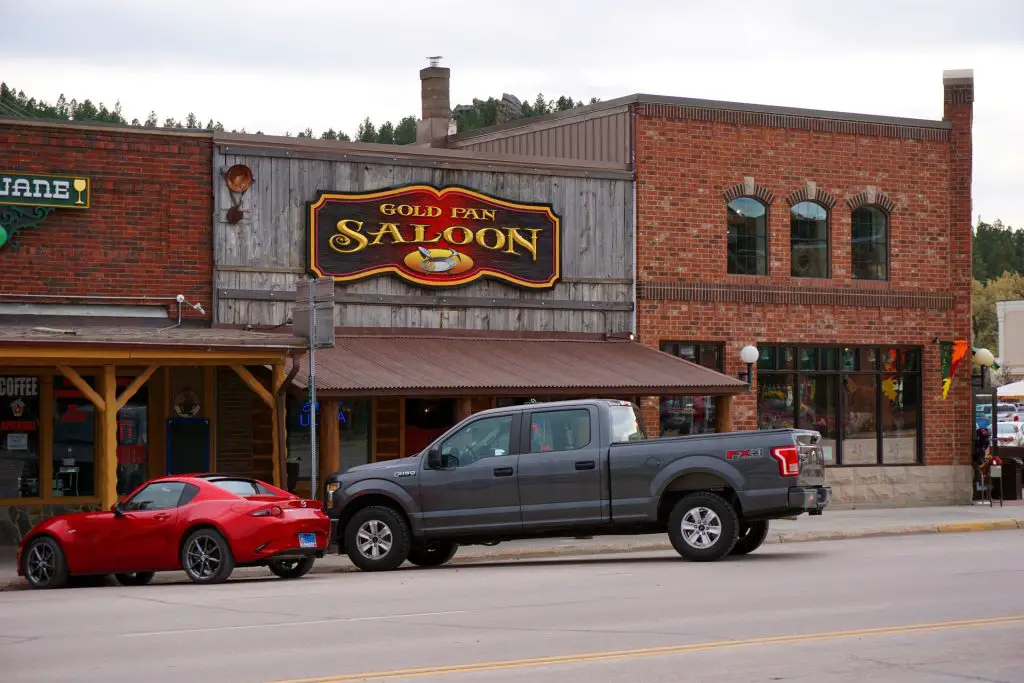 Amid the rush of energy and zest, the County Fair exudes the laid-back tranquility that the region of Hermosa is renowned for. Attendees often soak up the unique fusion of thrill and serenity in the warm summer days, discovering or reconnecting with their passion for poultry.
A quintessential summer event, the Custer County Fair in Hermosa is an exceptional experience, skillfully balancing tradition and innovation in the poultry exhibition. In this enthralling experience lies the real allure, cementing its status as a not-to-be-missed event for poultry enthusiasts.
Fall River County Fair Poultry Show (Edgemont, Fall River County, SD)
For more than a century, the Fall River County Fair in Edgemont, South Dakota, has stood as an icon of small-town charm, community connection, and agricultural advancement.
Recognized as one of the most endearing events in the county, it ushers in locals and visitors alike, enticed by its reputation for fun, fellowship, and an enchanting showcase of the region's agrarian capabilities.
Feathers are undoubtedly the highlight of the Fall River County Fair's poultry exhibition. From bantams to Brahmas, poultry enthusiasts relish the opportunity to marvel at a stunning array of poultry breeds in full regalia, appreciating their beauty and noting the hard work and care taken by the poultry keepers.
There is no shortage of amusement at the Fall River County Fair. From riveting rodeo shows to whimsical pony rides and magic shows, the Fair's agenda guarantees smiles, laughs, and moments to remember for young and old alike.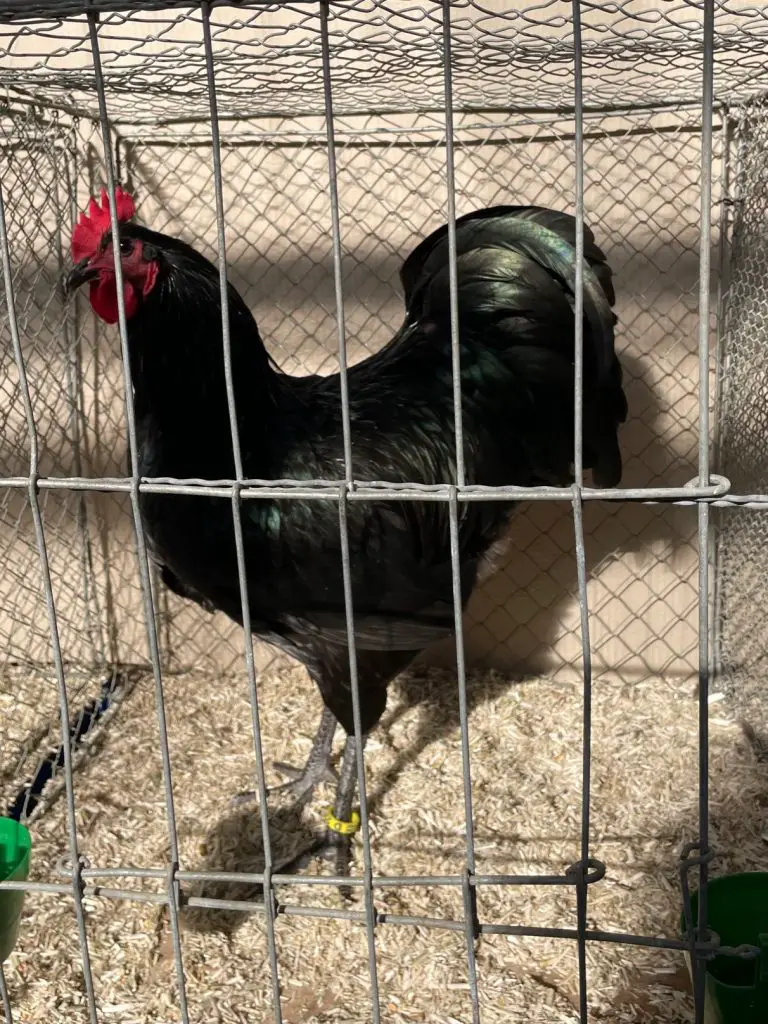 The celebration of agriculture is a core tenet of the Fall River County Fair, not forgetting the beloved poultry. Guests gain a tangible insight into the practices, technologies, and effort underpinning the farming community while honoring the area's strong ties to the land and animal husbandry.
Embodying the quintessence of small-town charm, camaraderie, and a cherished rural heritage, the Fall River County Fair closes its gates with visitors carrying treasured memories and a newfound appreciation for rural living.
The delightful echo of roosters' crow and children's laughter resonates in their hearts, keeping them warm until next summer's fair rolls into town.