While all these attributes shine brightly, Minnesota's reputation in poultry exhibitions and competitions is particularly noteworthy. A flourishing platform for poultry enthusiasts, it invites participation and spectatorship from both the local and national levels.
Breeders exhibit an impressive range of breeds, fostering a lively exchange of knowledge, expertise, and experience.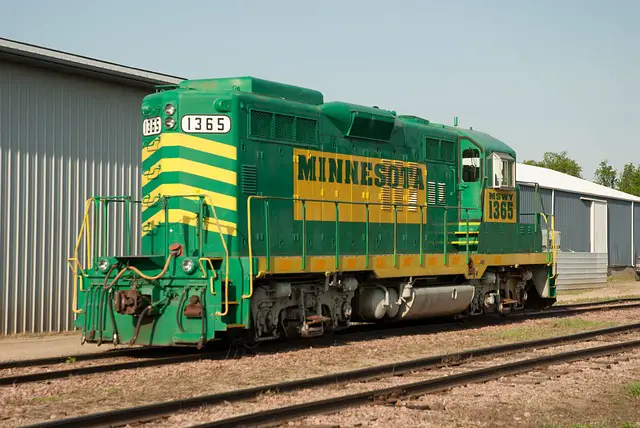 With dedicated and competitive shows spread across the calendar, these events encourage aspiring enthusiasts and further endorse Minnesota's agricultural heritage. A vital thread in the cultural fabric of Minnesota, poultry shows are indeed a colorful spectacle not to be missed!
Minnesota State Poultry Association Show (Hutchinson, McLeod County, MN)
A staple in Minnesota's calendar since 1886, the Minnesota State Poultry Association Show, arriving every October, is a remarkable event that draws in hordes of purebred poultry enthusiasts. The splendid traditions preserved and displayed embody an unwavering love and respect for poultry, rendering it an experience worth cherishing.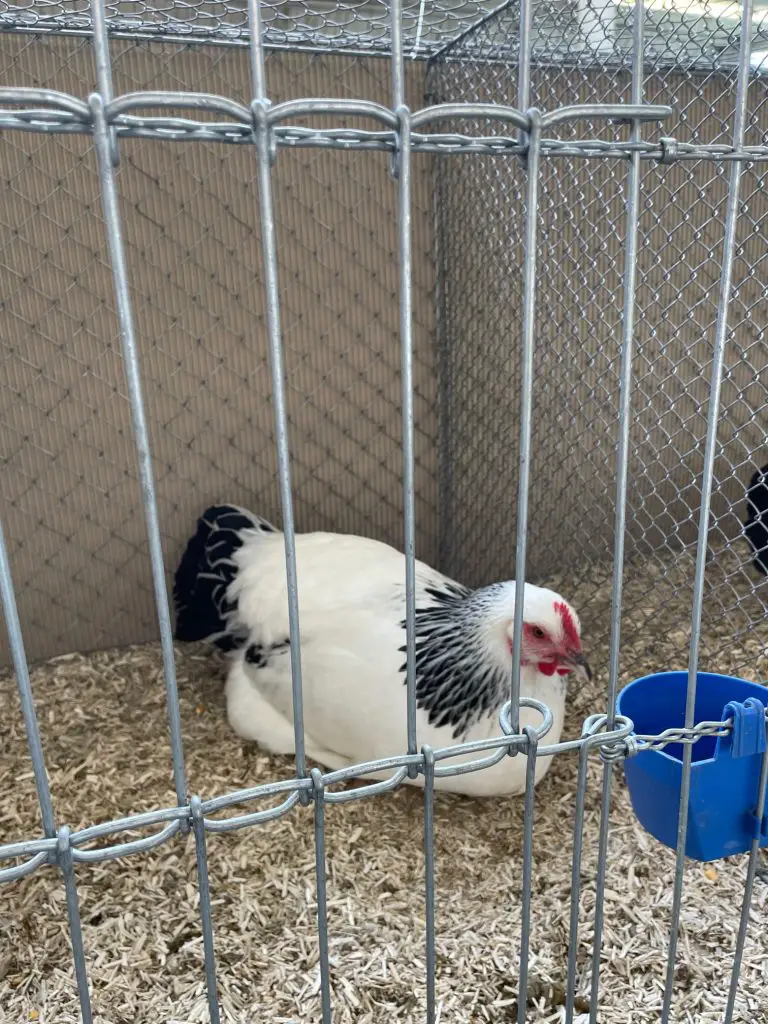 Displaying an impressive array of purebred poultry, the show becomes an arena of color and life. Notably, the exhibition features not just chickens but a kaleidoscope of waterfowl, rendering an extravagant tribute to nature's magnificent creations.
Visitors are afforded a first-hand view of exquisite, diverse breeds while absorbing profound knowledge about their care and lineage.
This magnificent October event not only underscores the unique allure of purebred poultry but also manifests a shared passion, cementing lifelong bonds among the participants. The Minnesota State Poultry Association Show—where poultry meets people—is an enthralling experience you wouldn't want to miss.
Annual Poultry Shows and Fairs in Southeast Minnesota (Twin Cities Metro Area)
Minnesota State Fair Poultry Show (Falcon Heights, Ramsey County, MN)
Each year, Falcon Heights, Minnesota, opens its gates to hundreds of thousands of visitors attending the much-anticipated Minnesota State Fair.
Regarded as a top-tier spectacle, it exudes vibrancy and promises to surpass expectations, highlighting the exceptional culture, local delights, and activities that offer wholesome family entertainment. Drawing back its roots to 1859, this festive gathering proudly showcases the diverse interests and creativity of Minnesota's thriving community.
For poultry enthusiasts, the State Fair has an enchanting section exclusively for feathered wonders. A symphony of clucks, coos, and cackles resonates throughout the dedicated poultry exhibition, providing an immersive experience of the delightful world of chickens, ducks, geese, and turkeys.
Esteemed poultry connoisseurs carefully evaluate and award rosettes to birds, demonstrating exemplary characteristics, igniting a passion for all things poultry in onlookers' hearts.
A constellation of exhilarating events awaits attendees. High-energy performances in music, theater, and dance ensnare the senses, while thrilling amusement rides keep the adventurous engrossed.
The art exhibits encourage patrons to pause and appreciate the brilliance of human creativity. Engaging in educational activities that promote learning and understanding of the region's agricultural history ensures visitors return home intellectually enriched.
Beyond poultry, the State Fair spotlights the manifold creatures that grace Minnesota's diverse agriculture—displaying horses with noble grace, cattle showcasing impressive bulk, agile sheep and goats, and charming swine, rabbits, llamas, and alpacas.
Patrons get to admire, interact, and gain insightful knowledge about these domestic animals contributing to the State's agriculture.
Visiting the Minnesota State Fair isn't just an event but an enriching experience steeped in camaraderie and vibrancy that's distinctively Falcon Heights. Celebrating joy, unity, and heritage, it continually rejuvenates its offerings while steadfastly retaining the traditional charms that make it special.
As we bid adieu for now, the memories from the Fair leave an indelible mark that lasts till we meet again next summer.
Anoka County Fair Poultry Show (Anoka, Anoka County, MN)
As summer comes into full bloom, Anoka, Minnesota, prepares for the exciting and memorable Anoka County Fair, held annually in July.
This celebration not only honors the tradition and spirit of rural life but also acts as a significant community unifier and provider of thrilling fun and learning experiences for locals and visitors alike.
The Poultry Exhibition stands as an irreplaceable jewel in the crown of the Anoka County Fair. Here, the fascinating world of poultry farming takes center stage, with numerous unique poultry breeds attracting the interest and admiration of the spectators.
The Anoka County Fair is more than just agriculture. Thrilling carnival rides, an array of food vendors offering delectable treats, music concerts, and artistic exhibitions together provide a dynamic landscape that excites all senses.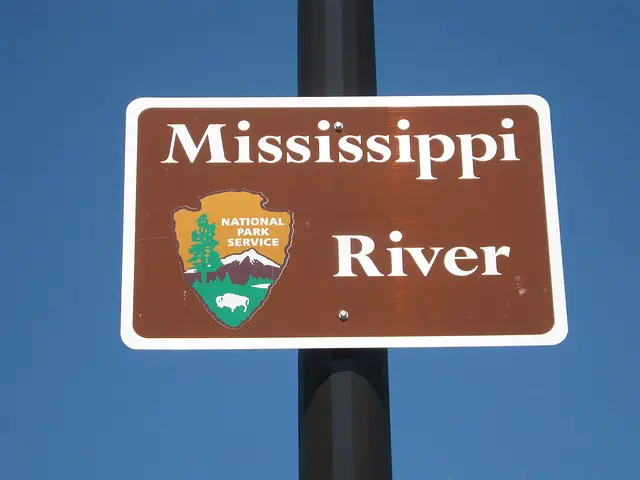 The fair's focus on agriculture provides a platform for displaying a wealth of rural knowledge, tools, and methods. Enthusiasts can immerse themselves in various agricultural exhibits, including ones on traditional crop growing methods, modern farming techniques, and a unique interaction with diverse farm animals.
As the eventful fair concludes, one is left with an enduring sense of the vivid spectrum of rural life and the enduring ties of community that it fosters. The Anoka County Fair thus provides an unmatched, enriching experience to look forward to each July.
Annual Poultry Shows and Fairs in Southeast Minnesota
Scott County Fair Poultry Show (Jorden, Scott County, MN)
As the glorious Minnesotan summer unfolds, residents and visitors of Jordan look forward with palpable anticipation to an event steeped in tradition and joy – the Scott County Fair.
Celebrating the heart and soul of Jordan, its agricultural roots, and the hardworking people that keep them alive, the Fair serves as a time-honored platform for unity, discovery, and celebration.
The pride and joy of many attendees at the Scott County Fair are the stellar poultry exhibitions. Exhibitors display an array of finely groomed and diligently trained birds, proudly flaunting an assortment of poultry from robust Rhode Island Reds to majestic Jersey Giants. It's a sight to behold for bird lovers, proving both educational and captivating.
With unparalleled grace and commanding power, draft horses take center stage at the Scott County Fair. Marvel at the stunning exhibition of strength, discipline, and trust as these gentle giants pull antique wagons and sleighs, reliving a rich past where horsepower was literal.
Alongside the incredible animals on show, the Miracle of Birth Center highlights the amazing process of life's beginning, bringing guests face-to-face with the future of Jordan's agricultural prowess.
Watch in wonder as new piglets, lambs, calves, and even chicks take their first breath, symbolizing the renewal and persistence of the local agricultural scene.
Year after year, the Scott County Fair demonstrates the vigor of rural life, from poultry exhibits to livestock births.
This Fair is a testament to the resilience, resourcefulness, and camaraderie inherent in Jordan's residents. It remains a charming constant in an ever-changing world, anchoring us in tradition while reminding us of our collective future.
Dakota County Fair Poultry Show (Farmington, Dakota County, MN)
Every August, the heart of Farmington pulses with excitement as it prepares for an event that holds immense historical and cultural significance. The Dakota County Fair – a unique blend of community, agriculture, entertainment, and good old-fashioned fun.
Since its inception, the fair has been the cornerstone of local celebrations, pulling together the threads of tradition, agriculture, and the spirit of a shared heritage. Welcoming families, couples, individuals, and even enthusiastic poultry hobbyists from far and wide, the Dakota County Fair makes an impactful mark on the social calendar of Dakota County.
A significant aspect of the Dakota County Fair that draws scores of spectators is the esteemed Poultry Exhibition. Proud poultry enthusiasts present a breathtaking assortment of domestic birds, from the rare to the familiar.
Visitors witness diverse chicken breeds, ducks with eye-catching plumage, beautifully adorned turkeys, and unusual heritage species. Attendees can gain valuable insights into the various aspects of poultry raising and maintaining. Also, many displays and workshops enhance knowledge of poultry health, breeding, and the art of showing.
From power-packed motor events like the ATV Rodeo and the Demolition Derby to the invigorating Bulls and Barrels Rodeo, activities at the Dakota County Fair will leave attendees electrified. Meanwhile, vintage and muscle car lovers can admire gleaming automotive marvels at the Car Show. Amidst the rodeo and engine revs, local bands belt out diverse melodies across genres, setting the backdrop to the bustling, thrilling environment.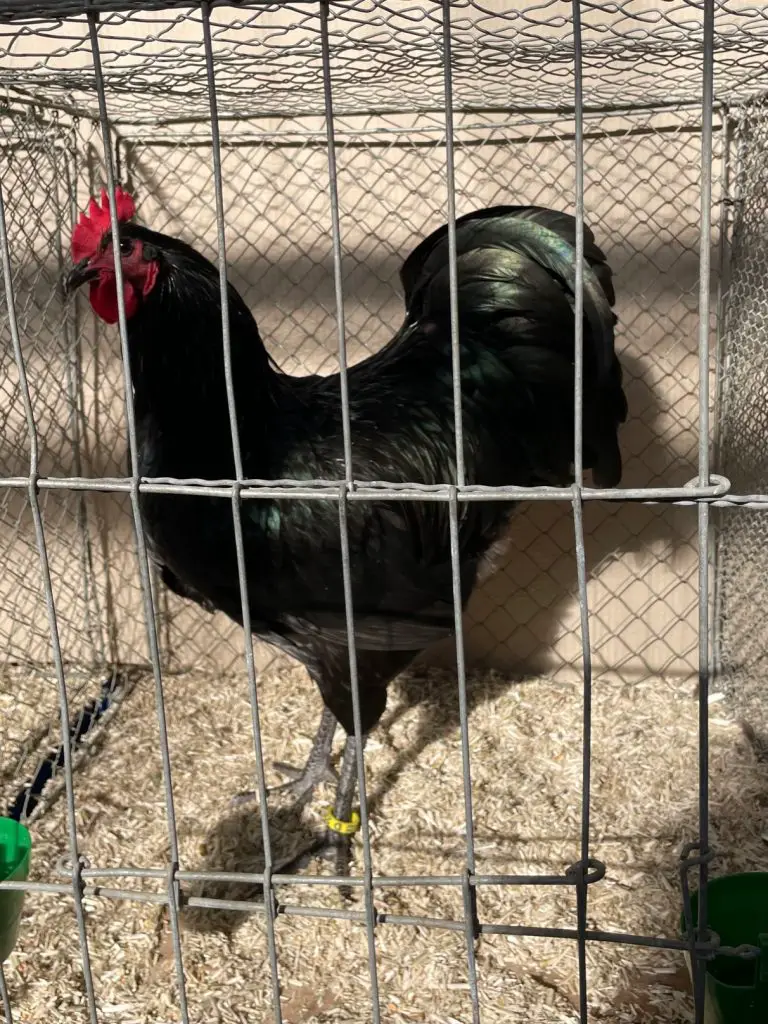 Undeniably, the Dakota County Fair shines a spotlight on the region's rich agricultural history. Livestock presentations range from robust cattle to gentle horses, fluffy rabbits, and, naturally, an array of poultry breeds.
The livestock auction, an integral part of the fair, offers attendees the chance to understand and participate in the robust commerce and industry tied to farming. The seamless fusion of heritage, community, and commerce around these livestock activities anchors the Dakota County Fair as a leading agriculture-based event.
After days filled with engaging attractions, captivating exhibits, heart-thumping activities, and priceless agricultural learning, the Dakota County Fair invariably leaves attendees enriched and enlightened.
Not only does it reinforce the critical bond between community and agriculture, but it also promotes an appreciation for farming and livestock, all wrapped up in an enjoyable, exciting experience.
Annual Poultry Shows and Fairs in South Central Minnesota
Steele County Free Fair Poultry Show (Owatonna, Steele County, MN)
Enlivened by its rich history, culture, and stunning natural beauty, the city of Owatonna in Steele County, Minnesota, stands as a shining example of a thriving community. Within its array of unique attractions is a long-standing tradition that captivates the hearts of locals and visitors alike.
This annual spectacle is the Steele County Free Fair, founded in the year 1860 and widely celebrated as Minnesota's largest county fair. Occurring every August, the fair acts as a showcase for local agriculture, including poultry, livestock, and craft.
As an avian paradise, the fair's poultry exhibition remains a centerpiece of the festivities. Dedicated poultry enthusiasts gather to admire an assortment of chickens, ducks, and turkeys of diverse breeds, colors, and sizes. Exhibitors showcase the exquisite detailing in the plumage and observe the impressive array of talents and behaviors of these winged creatures.
The fair is teeming with activity, punctuated by live music and vibrant performances, while thrilling rides take visitors to great heights of exhilaration. One of the most eagerly anticipated events is the Draft Horse Show, showcasing the magnificence and might of these equine giants.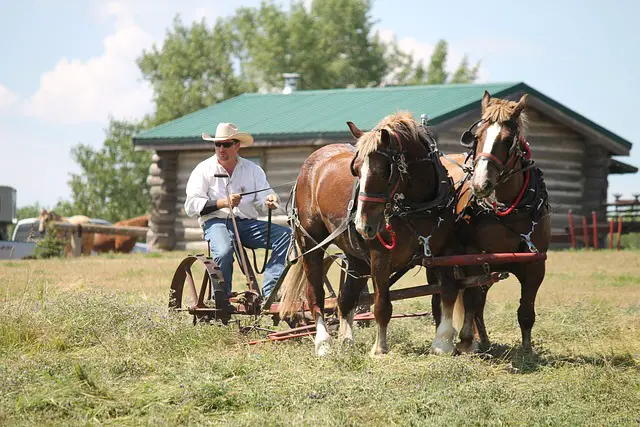 Aside from poultry, the Steele County Free Fair also takes immense pride in its agricultural exhibit, spotlighting an array of livestock that includes horses, rabbits, beef, swine, sheep, and goats. It's a living testimony to the timeless agricultural practices that form the backbone of Steele County's economy.
As August ends, so does the Steele County Free Fair. But the experience it offers, from poultry shows to thrilling rides, stays with the visitors long after. An emblem of Steele County's spirit and community, the fair will always remain a heartwarming tradition.
Annual Poultry Shows and Fairs in Southwest Minnesota
Jackson County Fair Poultry Show (Jackson, Jackson County, MN)
The Jackson County Fair in Jackson, Minnesota, a hallmark of this vibrant town since 1853, is an exuberant and captivating spectacle that captures the very essence of rural Minnesota. A testament to its longevity and cherished nature, the fair draws a multitude of visitors and brings friends and family together in the warm and sunny days of July.
The Jackson County Fair teems with opportunities for poultry aficionados. Witness the pride of Minnesota's poultry owners on display as they present a wide variety of chicken breeds, including an array of beautiful and unusual species that distinguish this fair as a renowned exhibition for poultry.
Aside from its avian appeal, the Jackson County Fair has a gamut of enthralling attractions. From the heart-stopping thrill of horse-mounted shouting to the agility and prowess showcased in barrel racing and the obstacle challenge, there's an adventure around every corner at the fair.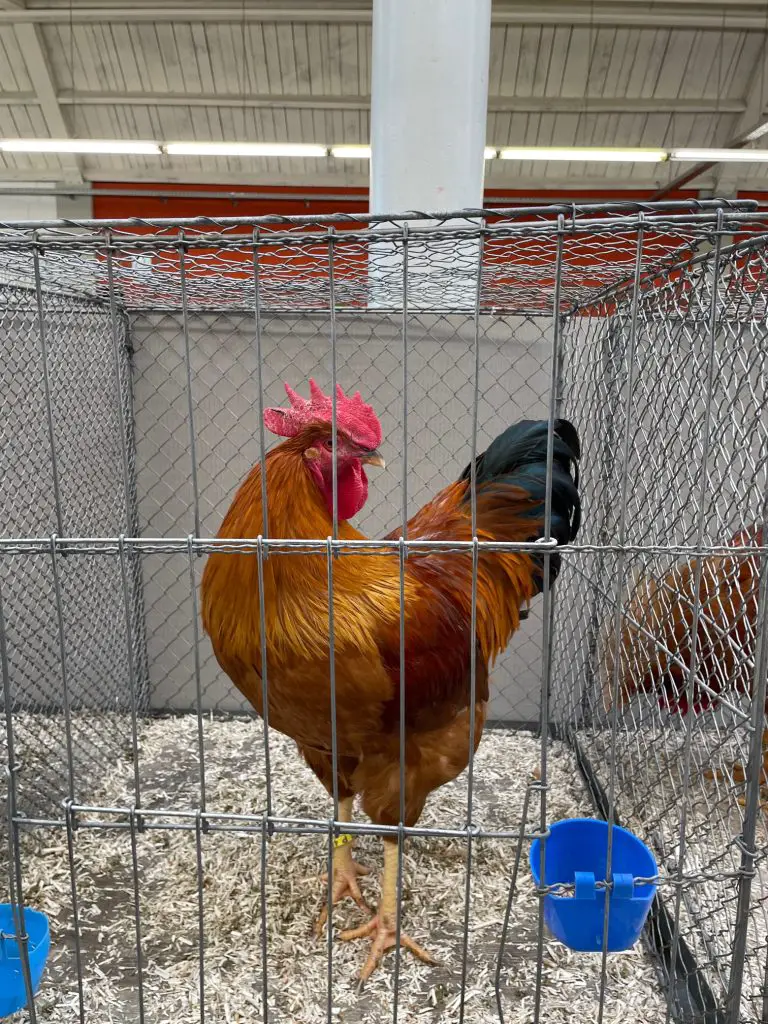 The Jackson County Fair truly mirrors the rich agricultural heritage of the area. Displays of livestock, from beef cattle and dairy cows to llamas and horses, along with goats, dogs, rabbits, sheep, and swine, make this a delightful visit for any agricultural or animal enthusiast. And, of course, let's not forget the fair's remarkable poultry exhibition, which sits proudly amidst this array.
The charm and vibrancy of the Jackson County Fair serve as a perennial testament to the region's love for community and tradition.
It promises poultry marvels, thrilling events, and an enriching depiction of rural Minnesota's lifestyle and agriculture, underlining the essence of this incredible gathering where friends and family come together to celebrate.
Beltrami County Fair Poultry Show (Bemidji, Beltrami County, MN)
Welcome to the incredible Beltrami County Fair in Bemidji, Minnesota. This breathtaking spectacle has been entertaining people since 1904 with its mesmerizing exhibitions and vibrant festivities. Nestled in the heart of Northern Minnesota's picturesque landscape, Bemidji exudes charm and culture that radiate throughout the fair.
A particular draw for the fair is its remarkable poultry exhibition. Poultry connoisseurs will find a host of intriguing varieties on display, from American, Asiatic, English, French, Polish, and Orientals Large Fowl. Additional feathers are added to the hat with other poultry and waterfowl exhibitions featuring ducks, geese, turkeys, guineas, pigeons, and pheasants.
Thrilling activities abound at the Beltrami County Fair. A central feature is the Rodeo, presenting an awe-inspiring display of skill and bravery. Complementing the daring events are spectacular live music performances, creating a jovial atmosphere and enriching the overall fair experience.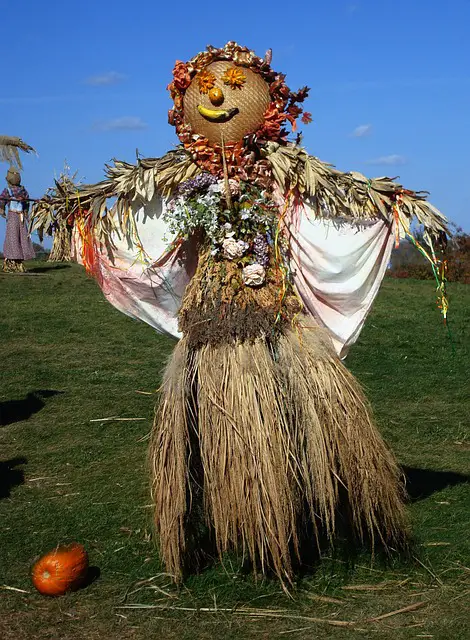 Proud display of agriculture and husbandry extends to an array of other livestock, enriching the fair's offerings. Among them, beef and dairy cattle, dogs, goats, horses, rabbits, sheep, and swine garner admiration and delight from the fair attendees.
Immersed in heritage and wrapped in merriment, the Beltrami County Fair serves as a unique junction of fun and education. Filled with stimulating events, memorable sights, and cherished traditions, it leaves no stone unturned in making every moment remarkable.
McLeod County Fair Poultry Show (Hutchinson, McLeod County, MN) (central in the south)
In the radiant warmth of summer, the city of Hutchinson, in McLeod County, Minnesota, bustles with excitement as residents anticipate the arrival of the McLeod County Fair.
This event, since 1872, traditionally held every August, is not just an ordinary fair but an extravagant blend of agricultural displays, live performances, exciting games, and other awe-inspiring exhibits that serve to entertain, educate, and engage the entire community.
An integral part of the McLeod County Fair, greatly enjoyed by poultry enthusiasts, is the dedicated Poultry Exhibition. Participants can marvel at a wide variety of domestic fowls, ranging from broiler chickens to exquisite breeds of turkeys and ducks. The Exhibition affords an immersive and educational experience into the fascinating world of poultry breeding, care, and training.
Ensuring all-around fun, the McLeod County Fair provides numerous entertaining family activities, including bike and car shows, music from local bands, entertaining performances, interactive midway games, and many more to craft a shared experience that lasts a lifetime.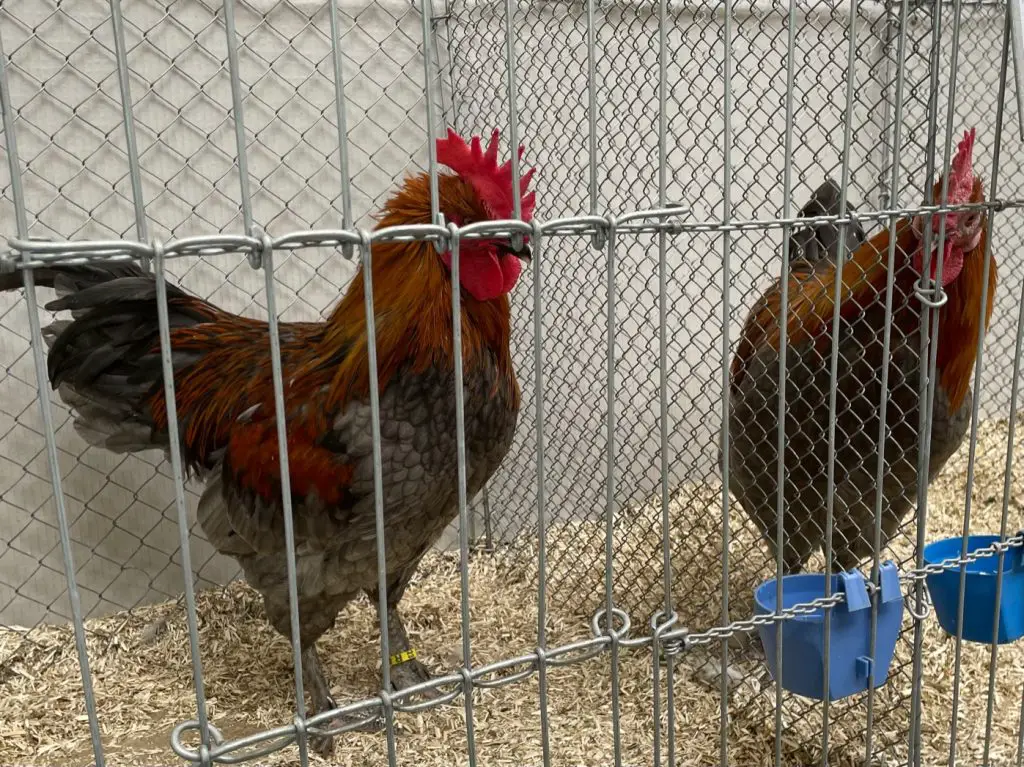 At its core, the fair is an expression of the region's profound agricultural heritage. Among the diverse agricultural displays, crop exhibits, machinery demonstrations, and riveting livestock presentations, including poultry, serve to enhance understanding and appreciation of the complexities involved in farming.
Wrapping up, the McLeod County Fair, with its spectacular displays and varied events, transcends the bounds of mere entertainment, bringing people together to celebrate the city's heritage providing an unmatched experience in unity and shared joy.
Annual Poultry Shows and Fairs in Northwest Minnesota
Marshall County Fair Poultry Show (Warren, Marshall County, MN)
Every July, a ripple of excitement buzzes through the serene landscape of Warren, Minnesota. It's time for the annual Marshall County Fair, an emblem of the region's strong agricultural roots, wrapped in natural beauty and community spirit.
In particular, for poultry enthusiasts, the event offers unparalleled opportunity elsewhere. The unique thrill of meeting other like-minded people and getting a glimpse of the most sought-after poultry breeds from across the region can be quite exhilarating. The hum of expectation and lively conversation often resonates among attendees who share a deep passion and reverence for these magnificent birds.
It's not just the splendid display of feathered diversity that draws enthusiasts to the Fair; it's also the community spirit. Sharing anecdotes, knowledge, and advice brings a collective warmth to this summer event.
Amid the typical fair delights — sweet corn, homemade pies, thrilling rides — the Fair embodies an enduring commitment to the agriculture-centric traditions of Marshall County.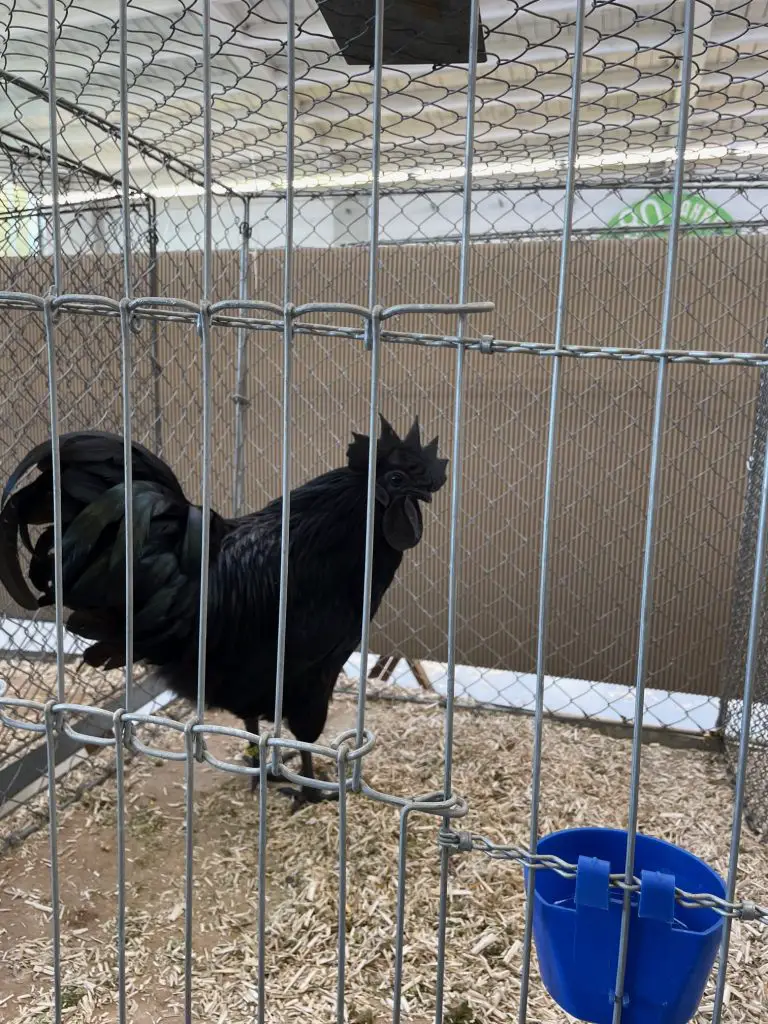 Regardless of where you live or the poultry breeds your favor, the Marshall County Fair welcomes everyone. Experience the excitement, learn from seasoned experts, and create memories you will cherish long after July fades. Above all, savor the unique experiences that the fair offers. The memory will bring a smile till the next year's event beckons.
Annual Poultry Shows and Fairs in East Central Minnesota
Isanty County Fair Poultry Show (Cambridge, Isanty County, MN)
Held in the welcoming community of Cambridge, nestled within Minnesota's beautiful northern landscape, the annual Isanti County Fair has delighted locals and visitors alike since its inception in 1877.
Scheduled in the pleasant warmth of July, this festive occasion offers a rich display of rural charm and local agriculture that you wouldn't want to miss.
An absolute delight for poultry lovers is the grand poultry exhibition. A magnificent display of various fowl, including hens, roosters, geese, and ducks, provides enthusiasts with a wealth of knowledge and aesthetic appeal. Competitive shows allow poultry farmers to demonstrate their expertise and commitment, making the event an enriching experience.
A variety of activities that appeal to different age groups await visitors at the Isanti County Fair. The pulsating energy of the Demolition Derby, the robust competition of the Tractor and Truck Pull, and the lively ambiance created by the live music make this event an absolute must-visit.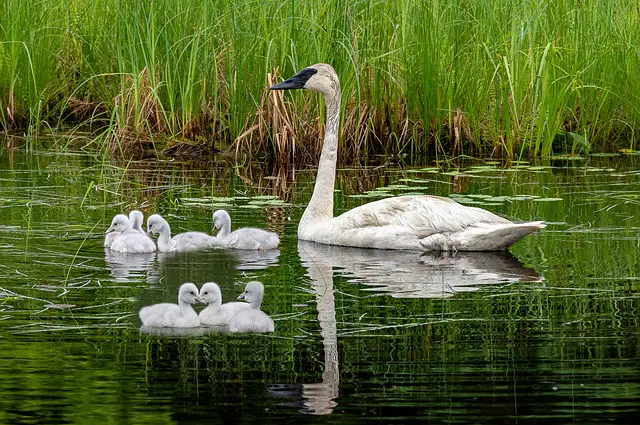 The agricultural exhibits are an integral part of the fair, offering a platform for various animal breeds aside from poultry. Beef, dairy, dogs, goats, horses, llamas, rabbits, and swine – the vast range of livestock showcased not only promotes local agricultural efforts but also fosters an appreciation for rural life and farming practices.
So, come July, set your sights on the Isanti County Fair. Whether you're a poultry enthusiast, an animal lover, a thrill-seeker, or simply an individual seeking an extraordinary day out, this county fair is an event that promises an exciting and enriching experience for all.