Iowa, a quintessential emblem of Midwestern charm, boasts rich farmlands and lively, friendly communities united by a robust agricultural tradition. Poultry enthusiasts can experience the essence of this heritage through diverse, vibrant poultry shows throughout the state.
Offering unparalleled access to an array of chickens, turkeys, and ducks, these events illuminate the intriguing world of poultry, marrying agricultural tradition and modern trends.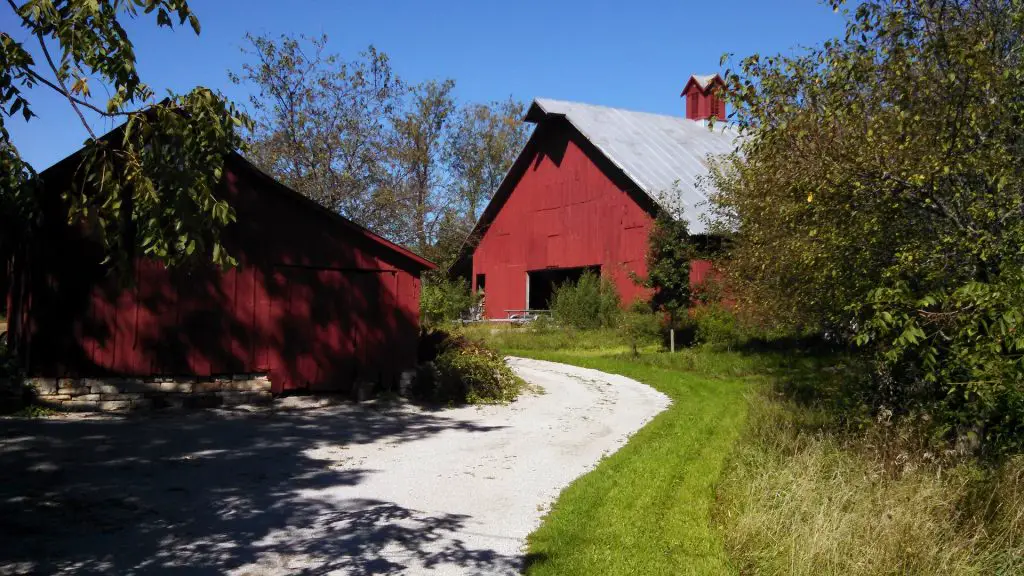 Opportunities to meet passionate breeders, appreciate the ornate beauty of these birds and indulge in interactive exhibits fill each show with optimism, learning, and fellowship, celebrating the remarkable resilience and ingenuity of Iowa's agricultural communities.
Annual Poultry Shows and Fairs in Central Iowa
Iowa State Fair Poultry Show (Des Moines, Polk County, IA)
Annually, every August, the dynamic city of Des Moines in Polk County, Iowa, overflows with boundless enthusiasm for a noteworthy spectacle: the esteemed Iowa State Fair.
The vibrant occasion radiates an exhilarating spirit unique to its Iowan soil and rural traditions. It shines as a jewel on the national calendar, a unique cultural fiesta connecting the capital's present to its farming roots, enlivening its core as an agricultural nucleus.
Emphasizing the pivotal role of Polk County's vibrant poultry industry, the fair fascinates aviculture enthusiasts and curious spectators alike with its poultry exhibits and competitions.
There's a remarkable thrill witnessing fanciful feathered competitors strive for the grand prize, highlighting the exceptional pedigree and supreme condition of Polk County's bird life.
Furthermore, there's pure delight for those partaking in chicken-calling contests or even trying out the distinctive chicken-shaped hats and various poultry memorabilia up for grabs.
Regardless of one's avian expertise, the exuberance from fair attendees creates an uplifting ambiance that is hard to replicate.
The Iowa State Fair, therefore, is an exciting platform for showcasing the resilience of Polk County's robust agricultural industry. And the anticipation of next August is part of what makes the experience truly unique. So join the poultry passion at the Iowa State Fair!
Central Iowa Fair Poultry Show (Marshalltown, Marshall County, IA)
Every July, poultry enthusiasts converge on Marshalltown in Central Iowa for the renowned Central Iowa Fair. It's a kaleidoscope of excitement, characterized by hearty midwestern hospitality, ebullient crowds, and the familiar aromas of delectable food stalls.
Amidst the idyllic landscapes of Marshall County, the Fair is a feathered carnival, thrumming with a unique vibrancy, as an array of resplendent poultry, from ebullient Bantams to striking Sussexes, all compete for prestigious awards.
As an enthusiast, this fair is more than a poultry show; it's an invaluable chance to commune with fellow enthusiasts, exchange wisdom, and experience firsthand the astonishing diversity of breeds and colors on show.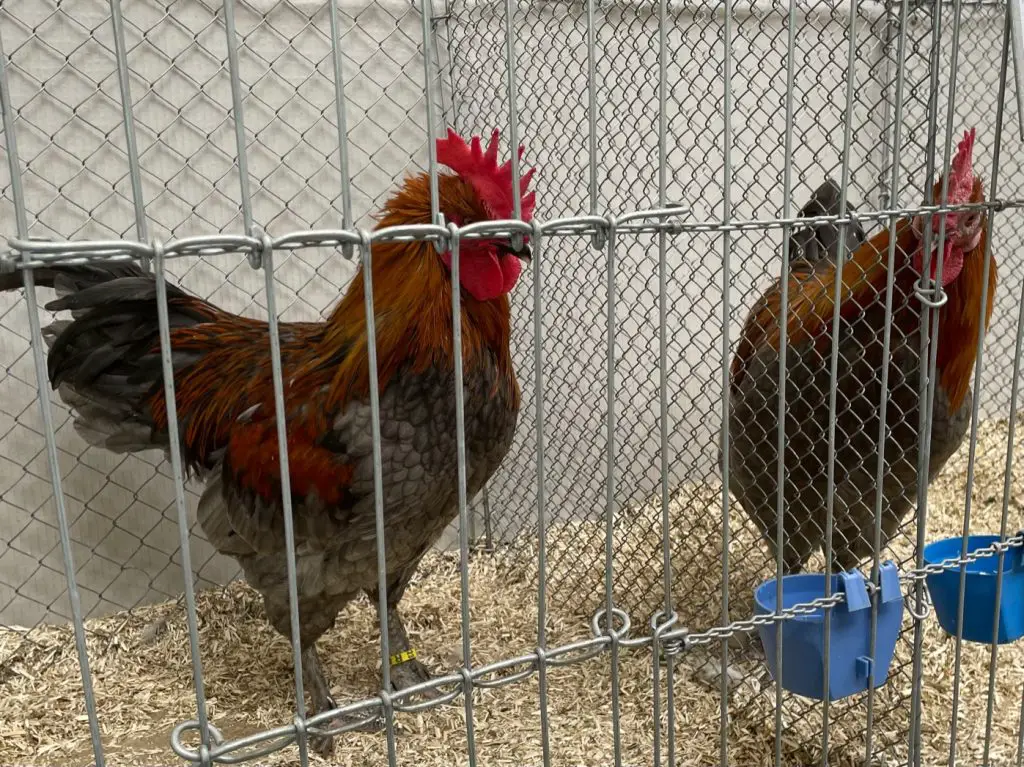 You'll find many novelties besides poultry, too, further enhancing your experience. Live performances, rides, art, and agriculture are all arranged in an atmosphere of fun, community, and rural heritage.
If you are passionate about poultry and relish the blend of a friendly community, strong civic pride, and rich industrial heritage that defines Marshalltown, then you'll surely agree that the Central Iowa Fair is truly an unmissable event.
An opportunity to step into a vibrant tableau that harmoniously brings together poultry, people, and the charm of rural America.
Warren County Fair Poultry Show (Indianola, Warren County, IA)
Indianola, the heartbeat of Warren County, welcomes poultry enthusiasts and families each July to its highly anticipated County Fair, a cultural rendezvous radiating with bucolic charm.
Set against a tapestry of green, the Warren County Fair marries the tranquillity of rural Warren County with the zestful exuberance of a festival.
You will find your excitement heightening as you immerse yourself in the hubbub of activity, farmers, and breeders proudly showcasing a spectacular array of poultry.
Whether you favor Buff Orpingtons, Rhode Island Reds, or fancier breeds like Silkies and Cochins, every visit presents a learning opportunity about breeds you've known and those you have yet to discover.
There's a rich sense of community as everyone connects over a mutual love for poultry. Farmers share wisdom about raising poultry, tips about egg production, bird health, and breed attributes.
Beyond poultry, your senses will be engaged with various food vendors offering mouth-watering cuisine and engaging contests, injecting a fun, competitive spirit.
Each visit to the Warren County Fair provides a memorable, unique experience. For poultry enthusiasts, the Warren County Fair is not merely an event. It's an annual pilgrimage to the poultry world, where we celebrate this wonderful hobby.
Wright County Fair Poultry Show (Eagle Grove, Wright County, IA)
Immerse yourself in the excitement and local culture at the eagerly-awaited Wright County Fair, occurring every June in Eagle Grove, a scenic treasure of Wright County, Iowa. Embrace the wholesome charm of the Midwest, celebrating the beauty of our close-knit community and time-honored agricultural roots.
Enthusiasts of poultry farming rejoice in the extensive showcase of the area's prime poultry breeds. Indulge in the friendly competition while marveling at the robust array of exquisitely groomed chickens, ducks, turkeys, and other feathered residents, each a vibrant testament to our community's deep-rooted poultry passion.
As a grandeur display of agrarian life, this event encompasses much more than a typical fair. It encapsulates an enduring testament to Wright County's cherished traditions and its steadfast community spirit.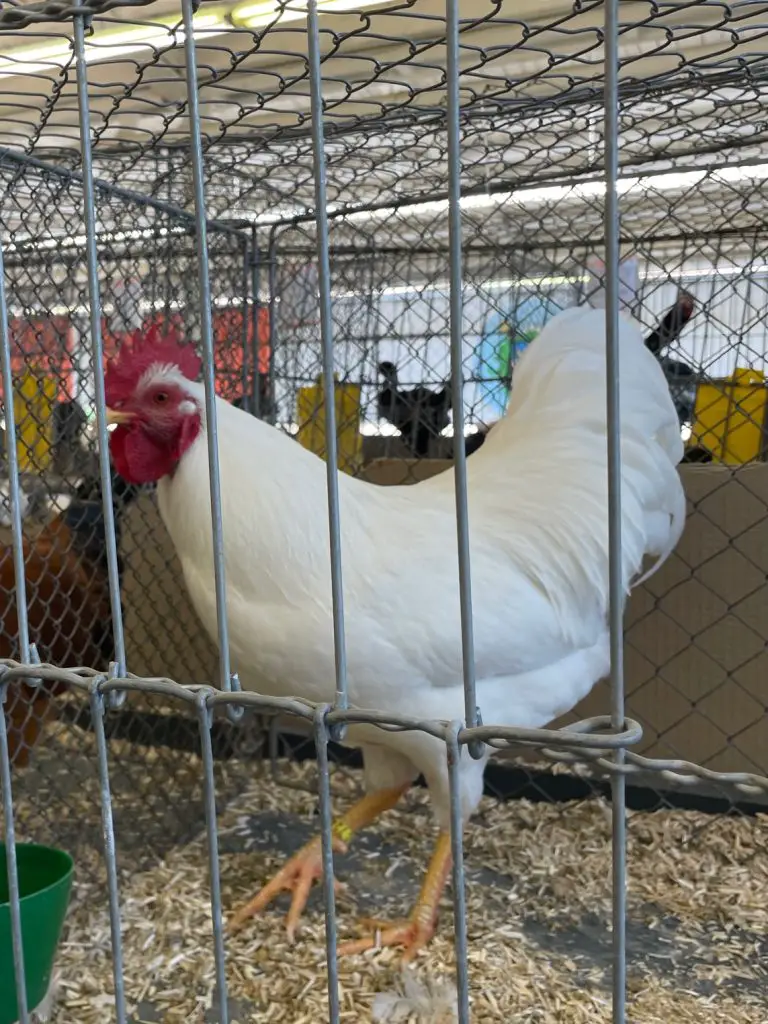 Venture the vast expanse of farm-fresh exhibits, live demonstrations, and informative displays that speak volumes about our county's agricultural abundance.
Encapsulating rural charm and hospitality at its finest, the Wright County Fair embodies Eagle Grove's strength and pride.
An enticing rendezvous point for all poultry enthusiasts and those captivated by rural festivities, we heartily welcome you to bask in the optimistic ambiance and savor the uniqueness of the Wright County Fair.
Webster County Fair Poultry Show (Fort Dodge, Webster County, IA)
The Webster County Fair in Fort Dodge, Iowa, is an exhilarating experience filled with wholesome fun and warm camaraderie that sparkles brightly in the balmy Iowa sun every July. With an accent on the importance of agriculture and local traditions, it's a stunning tapestry of Americana that pulses with vibrancy.
As a poultry enthusiast, you'd relish the remarkable experience this fair presents. Imagine the pleasure of being amidst the clucking and crowing symphony of fowls in every color, size, and variety.
Poultry showmanship demonstrations are grand affairs where your love for our feathered friends would only magnify.
Marvel at the children taking center stage, their faces illuminated with joy as they display their meticulously reared chicks and ducklings, revealing a heartfelt understanding of husbandry well beyond their years.
Visit the fair's poultry exhibit, where education meets fun; whether it's poultry rearing or discovering different breeds, you'll be enchanted.
In Webster County, the Fair is more than just an event; it showcases our roots, a joyful recognition of our local culture and agriculture. Let your love for poultry drive you to the heart of Iowa for an experience unlike any other.
Annual Poultry Shows and Fairs in Eastern Iowa
Johnson County 4-H and FFA Fair (Iowa City, Johnson County, IA)
The annual Poultry Show at Johnson County 4-H & FFA Fair in Iowa City, a celebrated occasion that stirs immense excitement every July, offers an exceptional experience beyond the ordinary.
A striking testament to Johnson County's varied charm, it brings together community, culture, and countryside amidst a compelling showcase of agricultural excellence.
Being amidst a milieu of vibrant feathers and clucking noises in this mid-summer tradition not only thrills poultry enthusiasts but also connects them to the rhythm of Iowa's countryside.
At the event's core is an outstanding representation of diverse poultry breeds rigorously nurtured by 4-H and FFA members, imitating onlookers with a shared passion for poultry raising.
This jovial show combines the thrill of competition with a distinct learning environment. It's where youthful dreams become vibrant realities, fostering commitment and mastery over time.
From exhibition presentations to professional judgments, each participant has an incredible opportunity to cultivate knowledge and confidence.
Iowa City's renowned cultural scene broadens with the unique beauty of this event – a mosaic of feathered fascination! Johnson County's Poultry Show brims with optimism and tradition, a distinctive tribute to its community spirit and agricultural prowess. Attend and celebrate a unique and uplifting aspect of Johnson County life.
Linn County Fair Poultry Show (Central City, Linn County, IA)
In the idyllic Central City of Linn County, Iowa, the annual Linn County Fair holds a special charm that infuses an air of excitement that never fails to enthrall poultry enthusiasts like myself.
This iconic event, usually held in the delightful summertime of June or July, evokes the endearing familiarity of community camaraderie and a grand celebration of agricultural pursuits.
As one ventures through the bustling fair, the exuberant crowing of the roosters serves as an invigorating soundtrack to this unique and beloved county tradition.
Walking amid an extensive range of poultry, from classic chickens and geese to exotic guinea fowl, one feels a lively, feathered paradise.
This exhilarating event's allure also extends to enlightening workshops and engaging competitions that highlight the beauty, rarity, and peculiarity of the different poultry breeds.
The pride in nurturing these precious birds and the passionate pursuit of poultry excellence are vividly reflected here.
Embrace the nostalgia of yesteryears and the joy of new discoveries as you immerse in this unparalleled celebration of all things poultry at the Linn County Fair, truly a heartwarming and thrilling blend of nature, agriculture, and community spirit!
Dubuque County Fair Poultry Show (Dubuque, Dubuque County, IA)
Every July, Dubuque County, known for its significant agricultural traditions, celebrates its vibrant community spirit through the exhilarating Dubuque County Fair. This grand occasion provides poultry enthusiasts with an exceptional experience filled with rich exhibits and displays.
The event allows visitors to appreciate the vast variety of poultry that mirrors the diversity and vibrancy of the agricultural landscape of the county.
Exhibitions showcase different types of fowl, from radiant roosters and humble hens to plump turkeys, appealing to aficionados and beginners alike. There's an undeniable charm and curiosity that underlies the anticipation for each exhibit's reveal.
Yet, the excitement doesn't stop at poultry alone; there's a plethora of events like games, rides, and food stalls offering delicious local delicacies that encapsulate the unique essence of Dubuque's cultural fabric.
A day at the fair delivers a satisfying slice of rural life, a tantalizing glimpse into Dubuque's profound connection with the earth and its bounties.
Though the Dubuque County Fair does not lie alongside the breathtaking Mississippi River, it nevertheless radiates its own charm through the mesmerizing attractions and wholesome atmosphere.
Every poultry lover is in awe of this remarkable celebration of agrarian heritage, leaving the fair with unforgettable memories.
Annual Poultry Shows and Fairs in Western Iowa
Cherokee County Fair (Cherokee, Cherokee County, IA)
Each July, the agricultural charm of Cherokee County, Iowa, springs to life during the celebrated Cherokee County Fair, a radiant showcase of Iowa's thriving rural identity.
Of particular interest to poultry enthusiasts, the Poultry Show serves as a distinct draw. Here, a gamut of rare and standard birds showcases the robust health and versatility of Cherokee County's aviculture.
Every feather and every bird call rings through the lively atmosphere of the Poultry Show, exuding the vivid hues and unique attributes that each bird possesses.
This year's show is brimming with fervor as both novices and experts are thrilled to bring their prized birds, stirring excitement for each display and challenging competitions.
Amid the fluttering excitement of clucking hens and crowing roosters, fair-goers can participate in and learn from judging events, exhibitions, and even demonstrations – sharing the universal enthusiasm for these captivating creatures.
Each year, the Cherokee County Fair gives everyone the golden opportunity to witness an enthralling slice of rural life, all whilst bringing people together under the shared love of aviculture.
Immerse yourself in the anticipation, joy, and beauty of Cherokee County's Poultry Show this July. This unique experience underscores the sense of community spirit, reminding us why Cherokee County, Iowa, remains so deeply treasured.
Lyon County Fair Poultry Show (Rock Rapids, Lyon County, IA)
Step into the delightful ambiance of the Lyon County Fair in Rock Rapids, held every July, which teems with ebullience and uniqueness. A confluence of enchanting sights, savory aromas, joyous sounds, and jovial merriment it fills poultry enthusiasts with palpable excitement.
In this beguiling paradise for fowl lovers, individuals gather to immerse in the celebration of nature's feathery wonders, surrounded by the unspoiled pastoral elegance of Lyon County.
Relish in the plethora of eye-catching exhibitions where poultry varieties strut their vibrant plumage amidst stimulating discussions around breeding techniques, feeding habits, and avian care. Participate in engaging contests and events designed to demonstrate your poultry prowess.
Revel in enlightening lectures and interactive workshops offered by renowned poultry experts and hobbyists, illuminating facets of the intriguing world of poultry in a fascinating way.
This annual event culminates in an electrifying, nerve-wracking poultry auction that underlines the festival's captivating allure.
Beyond its agricultural prominence, the Lyon County Fair offers a sociable platform that binds poultry aficionados with the local community. As laughter echoes across the fairground, you will create unforgettable memories while deepening your passion for poultry.